A book nook hotel for those who need to tuck into a cosy corner for some solo 'me' time away from the hustle of life.
Disclaimer: This is concept work for a student project
NUK Microsite – 
An easy quick introduction of Nuk and how to book a nook.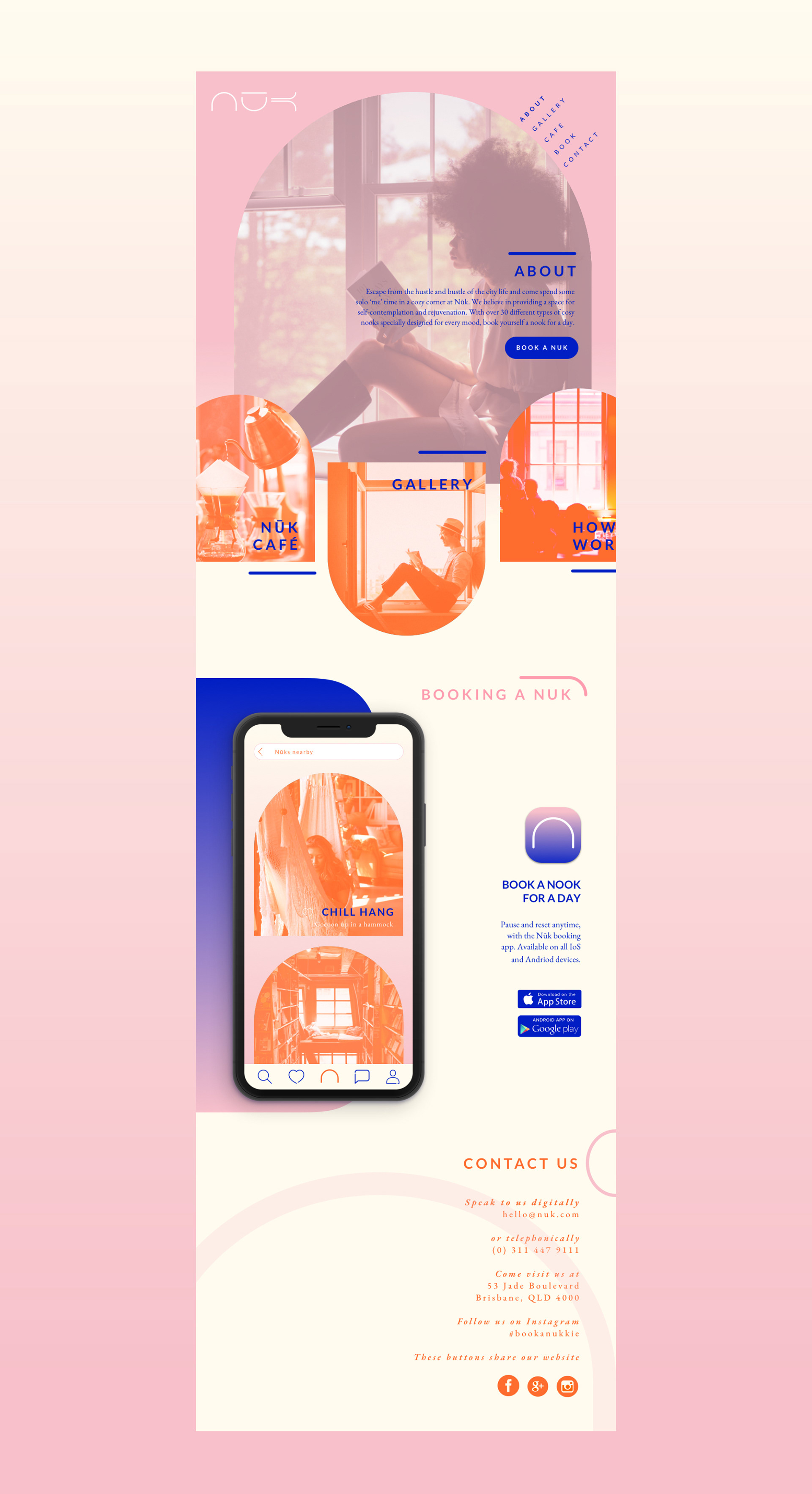 Ad campaigns with paste up posters designed to spread awareness about Nuk in a relatable funny way.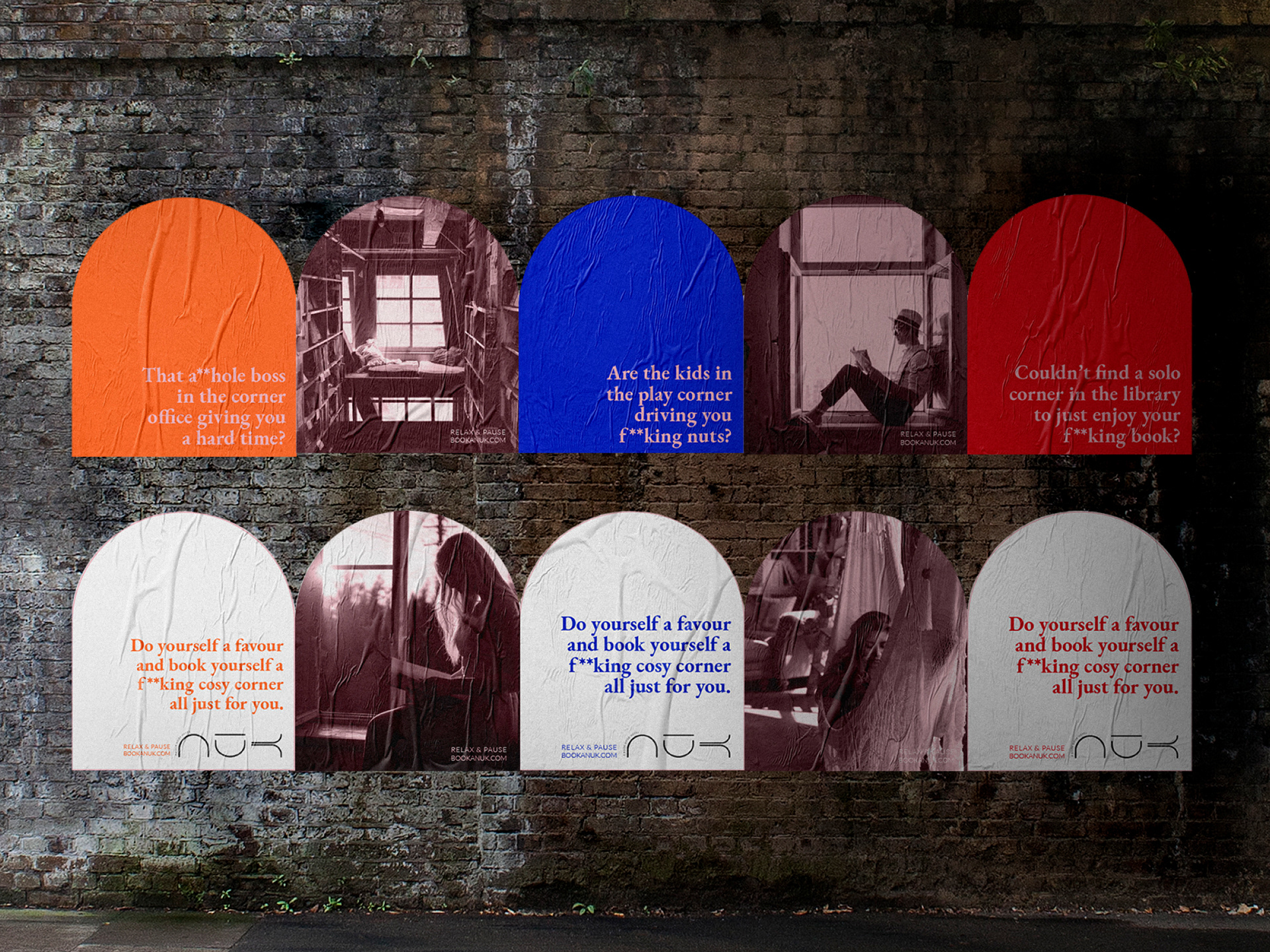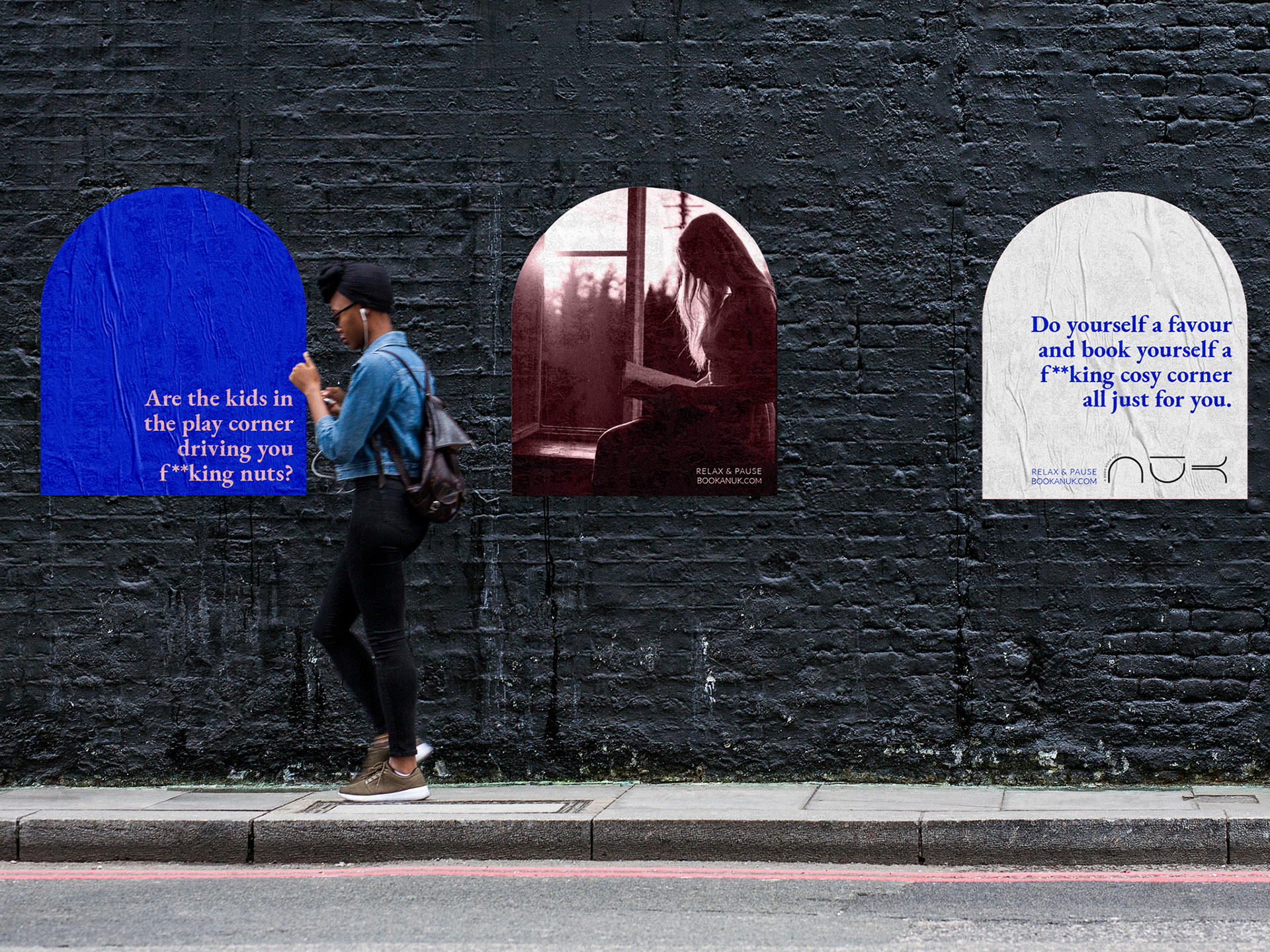 Second part of the ad campaign targets the café seat hoggers to raise awareness about Nuk and encourage them to stop the café squatting and go book a Nuk instead.
​​​​​​​